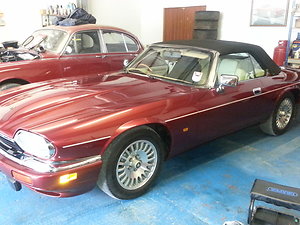 Specialist Vehicle Services is a business with over 25 years experience dealing with modern and classic Jaguars and all classic cars generally.
We carry out extensive servicing work on XJ8 and XK8/XKR8 including the "sealed for life" ZF gearbox and rear differentials of which we modify to carry out this work.

We also carry out engine and gearbox rebuilds on the classic XK and the AJ24 (XJ8/XK8) to concourse specification or a general rebuild.
All engines go through the same detailed inspection and rebuild procedures.

We carry out repairs and servicing to all classic cars as well.
Please call with your vehicle details.